Products
Ignite your nails with colour and shine
On like polish, wears like gel, off in minutes……..
Professionally trained at The Nail Academy,  I can leave you with a gorgeous set of gel nails using the market leading products from  Harmony Gelish, Harmony Polygel, INK Hard Gel and CND Brisa Lite.  Gelish is hybrid systems,  a cross between a traditional nail polish and a gel.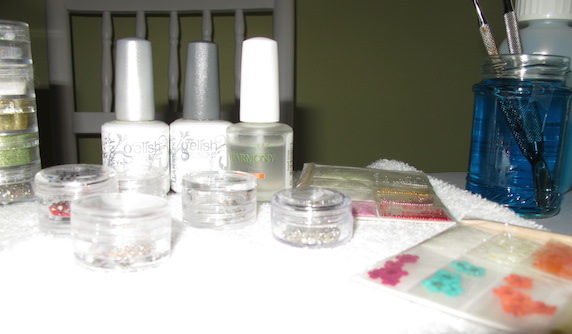 Gels are rapidly becoming the the nail treatment of choice, because of their ease of application, removal and vast choice of colours available, they can be applied over the natural nail as an overlay, protecting and allowing your natural nails to grow.  Tips can be applied to lengthen shorter nails.
Like any quality polish, Harmony Gelish system feathers 3 layers,  a base coat, colour coat and finally a top coat.  These are 'cured' under an LED lamp in seconds, giving resilient colour that remains flawless for two weeks or more and removes in just 10 minutes!
Complimenting the Gelish nail polish, Harmony hard gels create strong, thin, natural looking nails in clear or French that can be painted with colour or left natural.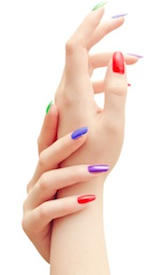 From a single coating to a total rebuild, I have a comprehensive range to give you precisely what you need and exactly what you want !  
Find my pricing here. 

"LIKE" my Facebook page and be first to find out about all the latest offers and promotions !